Wed-22-2013
Serata conviviale supinese
Read more...
Wed-22-2013
Festa di San Cataldo del Supino Social Club
Read more...
Sat-18-2013
Con la 'Cacciata' iniziano i festeggiamenti per San Cataldo
Read more...
Tue-14-2013
Incoronazione della Madonna di Fatima alla Cappella SS.Crocifisso di Woodbridge
Read more...
Sat-20-2013
In mostra 50 anni di storia della comunità deliana a Toronto
Read more...
Wed-17-2013
Opera Belcando of York in scena con il Trovatore di Giuseppe Verdi
Read more...
Wed-10-2013
Parte l'ICFF Junior
Read more...
Sun-7-2013
Festa di S.Francesco di Paola della Valle del Savuto Social Club
Read more...
Thu-4-2013
Gian Lorenzo Cornado nuovo Ambasciatore d'Italia in Canada
Read more...
Tue-2-2013
PROCESSIONE DEL CRISTO MORTO 2013
Read more...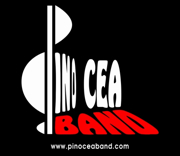 FESTA DI PRIMAVERA DELLA CORALE VENETA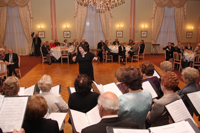 La Corale Veneta, come ogni anno, ha invitato amici e simpatizzanti alla Festa di Primavera, evento con il quale il coro da inizio alla sua stagione canora. La corale Veneta è costituita da circa trenta voci e, tra partecipazione ad eventi socio-culturali e religiosi, ha un'agenda fitta di appuntamenti. Dopo l'esibizione della Corale Veneta e la consegna di un certificato di apprezzamento della Federazione Veneta per l'encomiabile lavoro svolto ad ogni componente del gruppo canoro, la serata è poi stata animata con Rino Iannone e la fisorchesta "Giglio", che hanno proposto un programma di canzoni dagli anni '30 agli anni '60, sulle quali melodie tutti i presenti hanno ballato e cantando hanno ricordato i tempi della loro gioventù.
The The Corale Veneta invited friends and supporters at their annual Spring Festival, an event in which signs the beginning of a choir season. Corale Veneta has about thirty singers. They have a calendar full of appointments, with involvement in social, cultural and religious events. After the performance of the Choral Veneta, Veneto Federation distributed certificate of appreciation to all of the choir members for the outstanding work. The evening had entertainment by Rino Iannone and by the accordion orchestra "Giglio". They proposed a program containing songs from the '30s to the '60s. All these melodies were danced and sang by the attending guests that recalled the times of their youth.