Wed-22-2013
Serata conviviale supinese
Read more...
Wed-22-2013
Festa di San Cataldo del Supino Social Club
Read more...
Sat-18-2013
Con la 'Cacciata' iniziano i festeggiamenti per San Cataldo
Read more...
Tue-14-2013
Incoronazione della Madonna di Fatima alla Cappella SS.Crocifisso di Woodbridge
Read more...
Sat-20-2013
In mostra 50 anni di storia della comunità deliana a Toronto
Read more...
Wed-17-2013
Opera Belcando of York in scena con il Trovatore di Giuseppe Verdi
Read more...
Wed-10-2013
Parte l'ICFF Junior
Read more...
Sun-7-2013
Festa di S.Francesco di Paola della Valle del Savuto Social Club
Read more...
Thu-4-2013
Gian Lorenzo Cornado nuovo Ambasciatore d'Italia in Canada
Read more...
Tue-2-2013
PROCESSIONE DEL CRISTO MORTO 2013
Read more...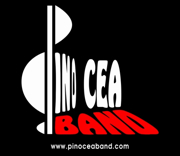 BE THE ONE MATCH TO SAVE A LIFE
Join the world's most famous Organ Donor Dads, Reg Green and Ismail Khatib, along with fellow organ donor groups as they take up the Torch of Life in support of the public donor registry with One Match: Thursday, November 3rd, 2011; 9 am – 9 pm; Columbus Centre; 901 Lawrence Avenue West, Toronto.
Becoming a donor takes minutes, but why bother to take the time? Just ask Leonardo Kosarew. A loving husband and father of 4, Leonardo was recently diagnosed with Sudden Acute Myeloid Leukemia. Despite this life altering set back, Leukemia has not debilitated his outlook on life. Leonardo and his family remain hopeful; continue to set new goals; and courageously battle the surmounting difficulties of his condition. On November 3rd, become a donor and join in the fight to save a life like Leonardo's. You never know, one day someone might return the favour!
Agenda
9 am - all day: Volunteers will demonstrate how to register with One Match
1 pm: Torch Of Life will arrive with Organ Donor Dads, Reg Green & Ismail Khatib and others
1:30 pm: Guest Speakers – (to be announced)
5-9 pm: Donor registration continues
Contact: George Marcello- 416-509-5719
www.torchoflife.com - gmarcello@rogers.com
Check your country http://www.stepbystep.ca/web/content/view/52/1/
In Canada go to www.onematch.ca