Mon-9-2013
Party natalizio dell'Andrea Social Club
Read more...
Mon-9-2013
Festa dell'Immacolata del Delia Social and Cultural Centre
Read more...
Mon-9-2013
Grumo Appula Brotherhood Association Christmas Party
Read more...
Mon-9-2013
Messa di ringraziamento all'Immacolata dei deliani
Read more...
Mon-2-2013
Il ballo del Club Delia
Read more...
Mon-2-2013
Incontro Natalizio della Colonia Bitrittese
Read more...
Fri-29-2013
Serata di San Martino del Club Vallelonga Monserrato
Read more...
Fri-29-2013
Champagne Brunch 2013
Read more...
Sun-24-2013
La Castagnata di Michael Di Biase
Read more...
Sun-24-2013
Premio Telesio La Piazza Punto d'Incontro 2013
Read more...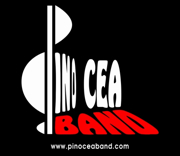 Whole Grains vs. Refined Grains – Some Important Facts: 
Whole grains provide complex carbohydrates, higher amounts of vitamins, minerals, B-vitamins, and fiber, along with lower amounts of fat and salt, than refined carbohydrates.

A whole grain consists of the "bran", "germ" and "endosperm". 

The "bran" contains fiber, B-vitamins, proteins, fats and minerals. It helps to promote removal of wastes from the body, and maintain even blood sugar levels.

The "germ" contains vitamins A, B, and E plus protein and fat.

The "endosperm" serves as a source of complex carbohydrates.

Unfortunately, refined grains, which we eat daily, are stripped of the "bran" and the "germ".

By the end of the refining process, about 25-75% of the nutritional value of grains has been taken away in order to extend its shelf life. 
Here is a brief look at some grains…
Amaranth 
Gluten-free and contains a considerable amount of protein. Contains 60mg of calcium per ½ cup.

Great for porridge, to thicken soups or add to other grains to increase the protein content.
Barley (Pearled or Whole) 
Contains small amounts of gluten. Whole barley contains more protein, B-vitamins, potassium and calcium.

Good for diarrhea, hyperacidity, mild insomnia and premenstrual syndrome. 

Can be eaten plain or added to soups and stews.
Buckwheat 
It's actually not a grain and it's not wheat!! It is related to rhubarb, and contains high amounts of all 8 essential amino acids, calcium, vitamin E and B-vitamins.  It is gluten-free.

Can be mixed with other grains, or eaten alone. 
Corn 
It's not a vegetable! It is the only grain that contains vitamin A.  High in vitamin E, B-vitamins and many minerals such as iron, magnesium, phosphorus and potassium. It is gluten-free. 

It should not be used on a daily basis because of the high risk of developing sensitivity to it.

It should be eaten on the cob or as coarse-ground polenta.
Kamut ("Ka-MOOT") 
Less allergenic than wheat, but contains gluten. Contains 30% more protein, and is richer in magnesium, zinc and vitamin E

Can be found as whole grain kamut (added to casseroles or soups), kamut flour, kamut flakes (used in cookies, porridges or cakes), and kamut bread.
Millet 
One of the easiest grains to digest. Has a high content of protein, is gluten free and is rich in B-vitamins, lecithin and the minerals calcium, iron, magnesium, phosphorus, silica and potassium. 

Has a balancing effect on the nervous system, and is suggested for use during pregnancy and recovery from illness. 

Used on its own, in salads or as a warm breakfast cereal.
Oats 
High in fiber, B-vitamins, vitamin E, magnesium, calcium and iron.

Used to lower cholesterol, improved resistance to stress, give stamina and warmth. It can help to stimulate thyroid function and is good for diabetes.

Used as a whole grain, cooked as a breakfast food, added to casserole dishes and stews
Quinoa ("Keen-wa") 
Of all the grains, it has the highest protein content, and is also high in iron, phosphorus, vitamin A, vitamin E and B-vitamins.

Used with other grains, vegetables, poultry or fish, and can be added to soups or salads.
Brown Rice 
 – Has the whole kernel and is high in vitamins B and E, iron, protein and linoleic acid.

Rye 
High in B-vitamins, protein, iron and contains low amounts of gluten, often tolerated by wheat sensitive people.

Helps to maintain healthy function of the heart.

Found in breads, used to make gravies and thicken soups.
Spelt 
Contains 30% more protein than wheat, B-vitamins, magnesium and fiber. Contains gluten. Although similar to wheat, it is well tolerated by wheat sensitive people.

HOW TO PREPARE GRAINS 
Rinse the grains in cold water before cooking, and until the water runs clear. 

Optional - To reduce cooking time, grains can be soaked overnight or for about 6-8 hours. Cook in the same water that grains soaked in.

Bring water to boil, add grain and return to boil. If you are using soaked grains, bring the water to a boil with the grain in it. Then reduce heat and simmer, covered tightly, until done. 

Test the grain to see if it is ready. Most grains are slightly chewy when cooked.
GRAIN (1 cup dry)

Water

Cooking Time


Yield

 

Amaranth*

 

1 ½ cups

 

20-25 minutes

 

2 cups

 

Barley (whole)

3 cups

 

 

1 ¼ hours

3 ½ cups

 

 

Buckwheat*

 

2 cups (kasha)

15 minutes

 

2 ½ cups

 

 

Cornmeal*

 

4 cups

 

25 minutes

3 cups

 

 

Couscous

 

1 ½ cups

 

7 minutes

 

--

 

Kamut

 

2 ½ cups

 

20-30 minutes

4 cups

 

 

Millet*

 

1 cups

 

20 minutes

 

1 ½ cups

 

Oats

 

3 cups

 

Varies

 

--

 

Quinoa*

 

2 cups

 

15-20 minutes

 

3 cups

 

Rice, brown*

 

2 cups

 

1 hour

 

3 cups

 

Spelt

2 cups

 

30 minutes

 

3 cups

 --

 

Triticale, flakes

 

2 cups

 

15 minutes

 

--
*Gluten-free grains.

Rotating the foods that you eat is important in order to:
Identify specific food sensitivities that may be causing certain symptoms such as headaches, bloating, gas, weight gain, swelling, dry skin, dark circles under the eyes, recurrent infections, constipation, fatigue, and so on.

It reduces the exposure of foods to which you are already sensitive. Thereby providing a diet that is diversified and nutritionally adequate.

It reduces the risk of further sensitization to foods presently tolerated. 
Ask Dr. Maria Papasodaro, your Naturopathic Doctor how to begin your journey to wellness.  Have a healthy and safe Holiday and Happy New Year!